Doodle Pad - Sepia
00359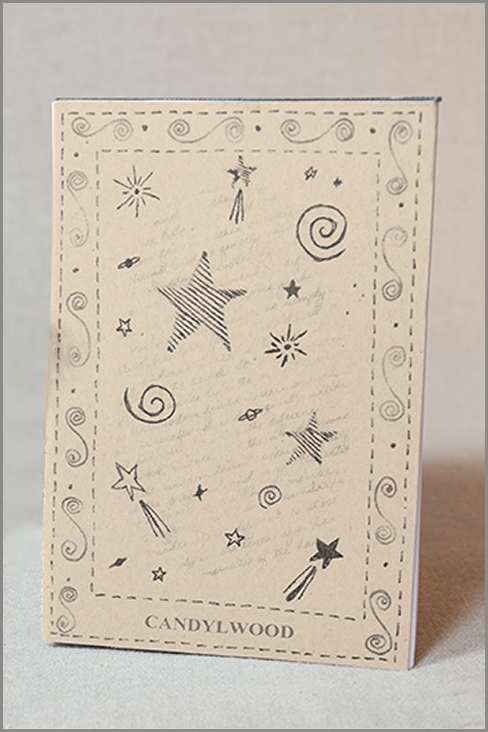 Doodle Pad - a fun scrap pad for shopping lists or creative doodling.

This Candylwood Doodle Pad is handcrafted in The Crags from recycled paper, bound and pressed in an antique book press. Cotton or Linen ribbon covers the binding. 100% Recycled board is used for the cover.

Writing by hand inspires creative thought and the chance to perceive the wisdom within oneself. This knowledge is often discovered upon the blank page.
Product Details:
Size: 105 x 148 (A6)
Cover: Recycled board
Ribbon: Cotton or Linen
Paper: Recycled 80g bond (white)
Binding: stitched by hand and pressed in an antique press
Book: 144 blank pages