Essential Oil Burner - Tall (Starlight)
00092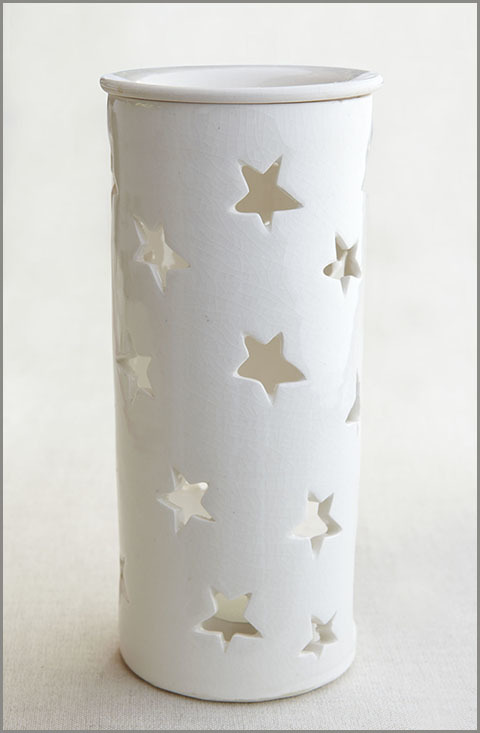 Ceramic Essential Oil Burner - Tall
Hand thrown and hand carved by Almer Windvogel of the Funky Furnace in the Old Nick Village in Plettenberg Bay. Made with a fine stoneware and glazed with a transparent glaze.

Packaging

The gift box is handcrafted from recycled boarding and the lid label printed on recycled paper. Candylwood strives to be kind to the earth. Admittedly we shall get it wrong at times. But how do you know until you know? Then we shall do it differently.
Instructions:
Fill the saucer at the top of the burner with water. Add 3 drops of the Candylwood Essential Oil, place a tea-light candle into the little opening at the bottom and light it. This burner is specially designed to prevent the oil burning too quickly, thereby losing its therapeutic properties, It slowly and gently lifts into the air, creating a subtle aroma in the room and at the same time heals and soothes the finer layers of the being.
Product Details:
Burner: Ceramic
Size: diameter - 85mm, height - 170mm (approximate size due to variations that accompany a handcrafted product)