Stone Journal - Linen
01126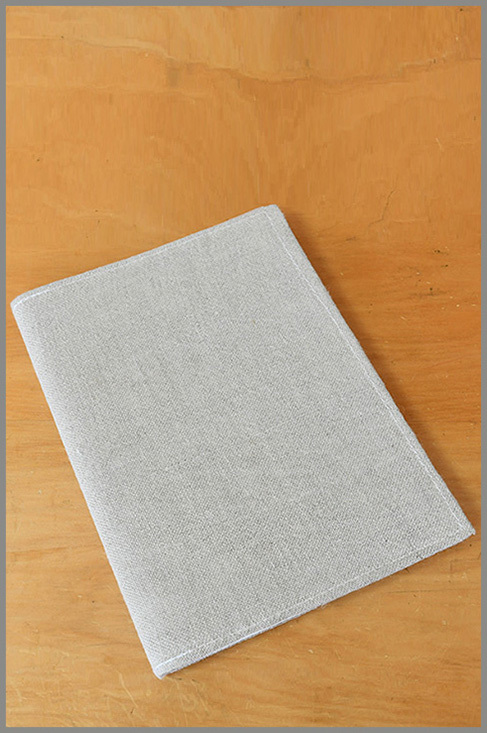 Journal made from stone paper and covered in linen fabric - Linen
Handcrafted Journal - 112 blank pages
The Candylwood journal is handcrafted in a little studio in the forests of The Crags. It is made with stone paper, bound and pressed in an antique book press. The cover is made from reused newspaper and covered with a fine quality fabric woven locally by Mungo Design in the Crags. The fabric used for this book is 100% linen.

The paper is made from crushed stone (± 80%) and a non-toxic, recyclable, compostable, photodegradable resin.
Benefits of Stone Paper:
Not one tree is cut down

Durable

Non-toxic

Saves water (no water used in manufacture)

No bleach

Grease repellent

Water resistant

Photodegradable

Safe from insects
Writing by hand inspires creative thought and the chance to perceive the wisdom within oneself. This knowledge is often discovered upon the blank page.
Product Details:
Cover: Softcover - Linen fabric over recycled paper
Paper: Stone - made from crushed stone
Binding: stitched by hand and pressed in an antique press